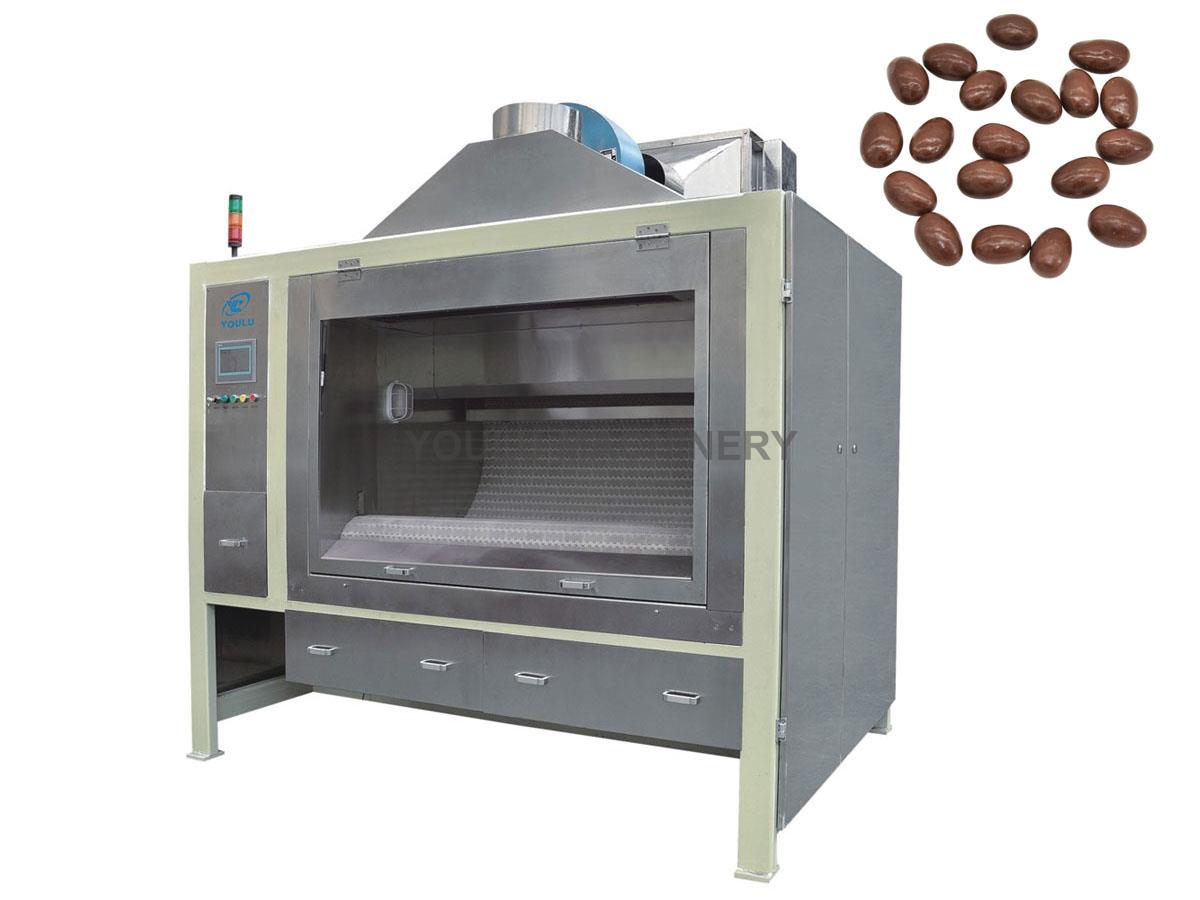 Chocolate Coating Machine
APPLICATION:
This machine is an advanced equipment especially used to coat chocolate beans, including melon and fruits nuts, mylikes chocolate, etc. the complete machine adopts the plc program automatic control to save the technological formula of all products and, and it is equipped with automatic weighing system.
the whole production process includes the flow control of chocolate.the complete machine has such full automatic control programs as speed control of the nylon mesh band chain and the cold air quantity control.
Technical Details:
Model
QDT-I
Power
6kw
Voltage
380v 50Hz
Temperature
20-25℃
Cooling Air Quantity
Wind Pressure 250
Air Quantity 2800
Weight
1450kg
Dimension
2380x1600x2800mm